JEXPO Coaching Centre:
The best coaching centre for JEXPO  is GIT.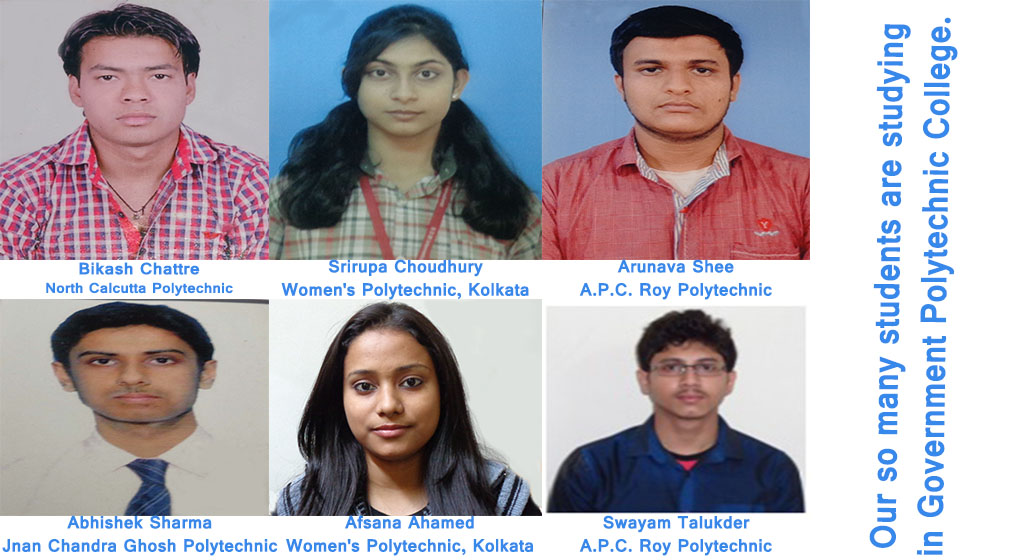 Call us for admission:  8017967323/ 9062442774
We are providing best guidance for JEXPO, VOCLET, WBJEE etc… We are providing the following:
Excellent study material which are very essential for JEXPO, VOCLET and WBJEE.
Our Expert professors teach the student short cut technique such that student get attend all questions of Jexpo. Voclet, WBJEE etc.
Faculties are from Jadavpur University, Bengal Engineering & Science University, Shibpur(Now, IIEST).
Excellent Environment for teaching.
Class mode in Bengali & English medium.
Teaching with Modern & Quickest Method.
Scholarship for meritorious students.
Prepare with challenging 10 Mock Tests throughout West Bengal.
We are committed for the student's success.
We care your children as our children.
Doubt clearing classes for the students.
Our success:
1.Many many students are studying in A.P.C. Roy Polytechnic, Jnan Chandra Ghosh Polytechnic, North Calcutta Polytechnic, Birla Institute Of Technology, Engineering Institute for Junior Executives, Ramakrishna Mission Shilpapitha, Belgharia, Central Calcutta Polytechnic colleges etc.
We are providing 100% guarantee for students success.

Many students get rank from 1 to 100 every year.
If you want get success then contact with us
Phone Number: 9062442774
033 65222774
Where is your target?
| | |
| --- | --- |
| A.P.C. Roy Polytechnic | Coaching center for JEXPO, VOCLET in Kolkata |
| Jnan Chandra Ghosh Polytechnic | Coaching center for JEXPO, VOCLET in Kolkata |
| North Calcutta Polytechnic | Coaching center for JEXPO, VOCLET in Kolkata |
| Birla Institute Of Technology | Coaching center for JEXPO, VOCLET in Kolkata |
| Engineering Institute for Junior Executives | Coaching center for JEXPO, VOCLET in Kolkata |
| Central Calcutta Polytechnic | Coaching center for JEXPO, VOCLET in Kolkata |
| Ramakrishna Mission Shilpapitha, Belgharia | Coaching center for JEXPO, VOCLET in Kolkata |
| Women's Polytechnic, Kolkata | Coaching center for JEXPO, VOCLET in Kolkata |
| Calcutta Technical School | Coaching center for JEXPO, VOCLET in Kolkata |